Harmonic Egg Qualicum Beach
Health and Wellness Begin Here
Ancient secrets, modern research.
"If you want to find the secrets of the universe, think in terms of energy, frequency, and vibration." — Nikola Tesla
Vibroacoustic Therapy has been around since the 18th and 19th centuries and has progressed through time. The Harmonic Egg provides a whole-body experience, body, and mind. Many physiological changes can assist in releasing stress and anxiety, chronic illness and pain, and mental smog. We can achieve balance! Before spiritual growth can occur, as humans, we must release our trauma both physically and mentally.
The Harmonic Egg provides an innovative technology; is a repeatable and reliable process; is natural and non-invasive; provides improved physical and emotional well-being. All of this occurs within a safe environment.
Increased blood flow and lymphatic circulation
Increased muscle relaxation
Works at a cellular and molecular level
Positive effect on the immune, nervous, and cognitive systems
Regulates autonomic nerve stimulation
"Honor your body, love it, and listen to it." — Gail Lynn
Sessions
A whole-body experience that affects our brain, body, emotions, and consciousness.
All In-Person Sessions occur within the Harmonic Egg using integrative energy therapy. You will bathe in 360 degrees of light, sound, frequency, and vibration to stimulate the body's innate ability to revitalize and harmonize itself. The duration is 40 minutes of music and 10 minutes of silence to integrate the experience.
The initial session duration will be 1.5 hours used for discussion and consultation. All other sessions will be 1 hour. Sessions will be tailored specifically to the individual.
After experiencing a session, please book the next session in 5 – 7 days.
**Depending on the issue you are wanting to address there are various sessions available that are not presented on this website.
Cost: $125.00
GST: $6.25
Total: $131.25
Applicable to first Session only.
Cost: $99.00
GST: $4.95
Total: $103.95
Cost: $125.00
GST: $6.25
Total: $131.25
*Gift certificates are available in office only
Childhood (Adult) Trauma Relief Session
Most of us have experienced and felt a traumatic event in our lives. We all process and remember traumatic events in different ways. Remember: The Egg is a safe space.
Duration: 4 week session (1 session weekly x 4)
Cost: $480.00 ($120.00 per week)
GST: $24.00
Total: $504.00
These sessions are for long-term major health issues. There is a level of commitment required. Sessions can not be carried over to the next month and must be used within 12 months. With this session, members also receive a 15% discount on products.
Book your first session today, all other sessions will need to be called in or be made in the office.
Duration: 2 sessions per month for 12 months.
Cost: $190.00 per month for a total of $2,280.00 per year
GST: $114.00
Total: $2,394.00
After completing the intentions of energy therapy, you are encouraged to attend the Harmonic Egg regularly to maintain balance and observe health issues are not exacerbating. These are maintenance sessions. Sessions can not be carried over to the next month and must be used within 12 months. Members will receive a 10% discount on products.
Book your first session today, all other sessions will need to be called in or be made in the office.
Duration: 1 session per month for 12 months.
Cost: $100.00 per month for a total of $1,200 per year
GST: $105.00
Total: $1,260.00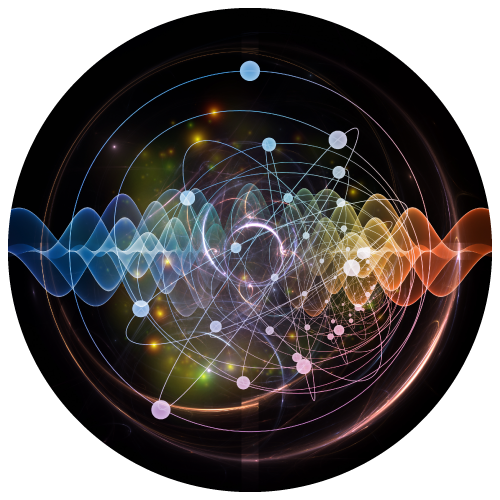 About Harmonic Egg Qualicum Beach
The Harmonic Egg, more affectionately known as "The Egg," began its journey by looking to the past, building on ancient secrets and melding them with modern research. The Egg incorporates sacred geometry, sound, light, frequency, and vibration into its technology, evoking a whole-body experience that affects our brain, body, emotions, and consciousness. Your body is a precious instrument. Be willing to participate in your health and healing, do your part of the work, and respect your body's limits. Come to realize your true potential.
About The Owner
Dawn Pryde
As a retired Health Care Practitioner, I bring an educational background as an Acute and Primary Care Nurse Practitioner (retired). As a nurse for over 30 years, my education and experience give me insight into the dis-ease process and treatment. I have held the hand of newborns and the dying.
From time to time, I relive an incredible event that changed my perspective on healing. I was working in a tropical location and submerged in another culture. A client I cared for with a severe head injury was very agitated. A family member came to visit. He was holding a handheld, harp-like instrument and began to play. As a nurse, a quiet environment was considered the best practice for people suffering a head injury. I walked over to the room and put my hand on the glass door to open it and ask for the Music to stop. I stopped! When the music began to play, the client went into a state of calmness. The music had a profound effect. This experience has been etched in my mind since.
After retirement, I thought, how can I help my community? After lengthy research and review, I found the 'Harmonic Egg', or did the 'Harmonic egg' find me? The Harmonic Egg provides an interconnected experience between art, science, and technology. It is non-invasive, and sessions can induce a state of deep relaxation.
Health care is ever-evolving, and it takes many forms. Our brains and bodies are powerful instruments. We are still getting to know them and what they can accomplish.
Let's explore the possibilities together…and remember, "the body does not know dis-ease by its name"…
Welcoming. A tranquil and relaxing environment. Knowledge and service excellent. A positive overall feeling of calm after session. Looking forward to my next visit.
After my second session at the Harmonic Egg Qualicum Beach, I was amazed by the transforming experience. I am currently working on my sleep patterns. Listening to the beautiful music, reclining on a comfortable chair, with no other stimulation other than the light in the egg, it was one of the most relaxing and peaceful experiences I have had in many years. After my session I have noticed that my sleep is much deeper and I wake up rested and not feeling so tired. For people who are skeptical like I was, I would highly recommend giving it a try. There are alternatives to health and wellness and this is one of them.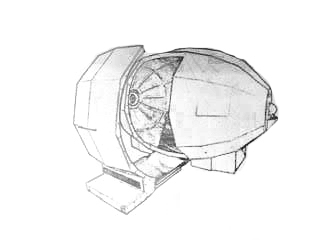 Blog
Learn more facts and information by reading articles, and new information on the Harmonic Egg.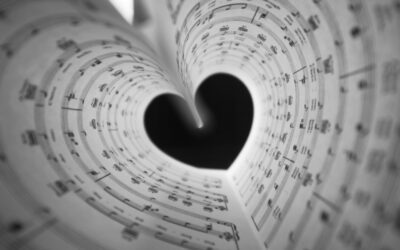 An article found in Scientific America describes how certain heartbeats have had an effect on the great musical composers of our time. The article is a bit pithy, however, you do not need to be a Cardiologist or Heart Doctor to experience what the Scientists have...
read more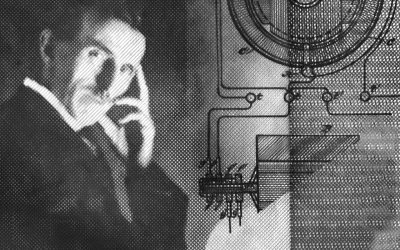 "Nikola Tesla was a man ahead of his time. His advancements in electricity were radical, helping to usher in the modern age, with his influence seen in anything from X-rays to remote control. His World Wireless System had the potential to advance technology by nearly...
read more
How Does the Harmonic Egg Work?
The Harmonic Egg or Egg produces an Energy Therapy. It activates the body's subtle energy pathways. As discussed below, concepts of Physics went into the study and development of the Egg. Everything is energy, including us. The Eggs design is to assist the body with its inherent ability to heal itself.
The Inventor Gail Lynn has incorporated the following into the patented invention of the Harmonic Egg Technology: Sacred geometry, platonic solids, the golden mean ratio, numerology, Tesla's 3-6-9 theory, the specific frequencies of numbers, light, shape, and sound (for more information, please refer to Gail Lynns' book: 'Unlocking The Ancient Secrets to Healing: Why Science is Looking to the Past for the Future of Medicine' (Available in Office).
What is Vibrational/Frequency Therapy?
Vibrations are tones and frequencies. A frequency is a rate at which a sound wave or electronic pulse is produced. This measurement is registered in hertz (Hz). Everything has a frequency at which it vibrates, including people. There is exciting research occurring that is producing positive outcomes. Energy workers in various cultures (i.e. Tibetan bowls, Meditation—Simple humming of our voice) have known this for centuries.
What are the Effects of Music and Light?
Music medicine is defined as music or sound and is considered in itself to be a therapeutic stimulus. Music is powerful and can directly affect our health and wellness. Rhythmicity can produce an effect on neural, cardiac and breath. It also directly impacts cells by causing mechanical mobility or movement. Many researchers, including Kay Gardner, author of 'The Inner Landscape,' have identified the following, some of which you may experience within the Egg:
Piano: used to bring the autonomic nervous system (ANS) into balance.
Drum: may be used for the immune system, Parkinson's Disease, Multiple Sclerosis, etc.
Flute: used for anger issues, gout, sciatica, or insomnia.
Bells: may bring the heart energy centre (chakra) into balance, high blood pressure, asthma,
apnea, heart and lung issues, breast cancer, allergies, fear of intimacy, low energy, or
adrenal fatigue.
Harp: used for depression.
Violin: may be used for tumours, and so on.
Nature Sounds: may work on the DNA.
Light is powerful and can also have primal effects. Different light colours will evoke various associations. Most of today's understanding of colour originates from Issac Newton (Prism). Long ago, we placed newborn babies in the window to treat their yellow skin (jaundice); this practice still occurs, with the newborns placed under a special light. We use light to assist with Seasonal Affective Disorder (SAD). These are only two examples of many; research is vast. The Egg will bathe you in light.
What Can I Expect on My First Visit?
Refer to the Program Protocol form under the heading 'Sessions>Forms' located on the top page of this website. This will discuss what to expect on the first visit and includes what to do after your session. A copy will be provided to you for signage on your first visit, as well as, an Informed Consent and Client Declaration. Included under this heading is a Confidential Client Application. It is recommended you fill this form out prior to your initial visit and either bring it with you or email it to harmoniceggqb@telus.net as it will free time for review and conversation. Filling this out in your own home will allow you to reflect on the information to provide.
Is the Harmonic Egg Safe for Children and Pregnant Women?
Yes. Listening to music while pregnant has a profound positive effect on the brain maturation of the baby. Also, it produces a reassuring and inspiring sensation for the Mother. It can also benefit prenatal anxiety, high blood pressure, and stress and have a role in pre and post-natal depression. So, please let us know if you are pregnant, and we will formulate an appropriate session for you and your baby. These sessions can continue after birth to create a bonding between Mother and Child/Father and Child.
This process can continue across the continuum. The Child can use their intuitive ability if they would like to participate in the Egg or decide if it is not the right time or energy for them. A positive experience is a goal.
For Children with autism or attention deficit disorder, it is recommended a parent accompany and sit with the child.
For adolescents, the Egg can be a very dynamic tool in adjusting their "energetic flow" as they transition into adulthood. As adults, we have all experienced this developmental stage and may know some of the anxieties associated.
Can Athletes Make Use of the Harmonic Egg?
Absolutely. The Egg strengthens the interconnectedness of the Mind-Body relationship. Going into a state of deep relaxation can assist with visualizing movement and strategies. Research indicates relaxation can enhance self-confidence, concentration, performance and reduce anxiety and stress, blood pressure, and muscle tension. After exercise, the body and mind are also in need of repair. The Egg can improve digestion, maintain blood sugar, decrease stress hormones, increase blood flow to muscles, and decrease muscle tension and pain.
Can Shift Workers Benefit From the Harmonic Egg?
Yes. It is well documented shift workers are at increased risk of diabetes, dyslipidemia (increased lipids), hypertension (high blood pressure), heart disease, peptic ulcer disease, gastrointestinal disorders, depression, insomnia and sleep work shift disorder (SWSD). These are a few examples presented in the literature. Shift work goes against our naturally occurring circadian rhythm. There are also other stressors associated with shift work.
What if I Suffer From Claustrophobia?
The Egg's design is to promote comfort and provide a safe environment. The door does not seal tightly, allowing light to be seen around its edges, also promoting air circulation. The door does not have to be closed while in session. A bell is given to you if you should require assistance.
Is the Harmonic Egg Only Used for Illness?
No, the Egg is not only used for illness. It promotes deep relaxation and has an effect at the cellular level. The Egg can be utilized by anyone who wants to preserve their health and well-being. For example, people who meditate and would like to enhance their experience. Preparing for a big presentation, come in the night before to improve clarity and relaxation and activate the autonomic nervous system (fight/flight). It supports creativity and motivation. The possibilities are boundless and unbridled.